Ali Arshad honored as Stanislaus County Mentor of the Year for 2016.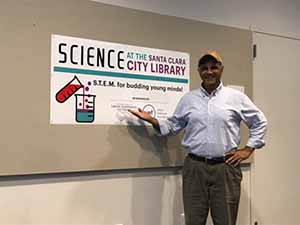 Ali Arshad has a Master's Degree in Public Administration (MPA) and Bachelor of Science degree (B.S) in Biology from California State University of Stanislaus. Ali also has several certificates in Pomology, Hazardous Waste Management, and customer service and leadership from prestigious institutes and universities such as Stanford, UC Berkeley, UC Davis and MIT. Additionally, he has earned awards and recognition in customer service, leadership, cultural award, and mentor of the year. Ali is also active with the Hazardous Waste Advisor Committee, Employee Appreciation Committee, Mentor Celebration Committee, and volunteers each year at the Earth Day Event for other good causes.
Ali Arshad has been working with the Stanislaus County Department of Environmental Resources for 26 years. He is currently a Hazardous Materials Specialist III that serves as an environmental regulator who enforces California Health & Safety codes which protects the people of Stanislaus County and the environment. Mr. Arshad is also an Almond grower and takes pride in County Farming Heritage.
Ali believes in the value of volunteering and giving back to the community; he also has a passion for learning and continues to take classes and attend seminars for personal growth and development.
Linda Chambers honored as Site Coordinator of the Year for 2016.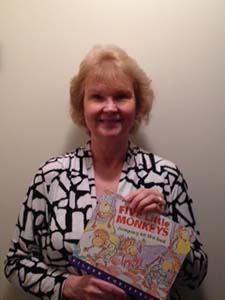 I began employment with Stanislaus County in 2012. My business career spans over 30 years, with 12 years in the private sector and 17 years in the educational arena. My professional education includes a Bachelor of Science in Business.
Being a community volunteer was inherent in my upbringing. I was raised in a small Orange County City in Southern California where I experienced a strong sense of family, community, and pride watching my father volunteer as a community leader through Boy Scouts, Kiwanis, Parks/Recreation Sports Official, Planning Commission, and a long list of non-profit affiliations.
Being part of the County Mentor Army is fulfilling a personal opportunity to give back to the community where I live, work, and raised my family. Paying it forward for the next generation of leaders reaps significant rewards. I believe in the benefit education provides and the importance of achieving personal goals. Through the Mentor program, I am able to share that passion in the hopes of igniting a spark with the student.
In today's social media environment, the presence of technology is widely accessible through Facebook, Twitter, video games, and the internet. What better way to engage with a child than face-to-face sharing a lunch hour together reading, coloring, playing cards, or sharing dreams. One of my favorite memories was with an energetic, curious, and whimsical first grader at Enslen School reading "No More Monkeys Jumping on the Bed." That student left a lasting impression on my heart.
Bring more passion and playfulness to your life; discover what mentoring will do for you by joining the Mentor Army!