Marianne Rucker honored as Stanislaus County Mentor of the Year for 2013.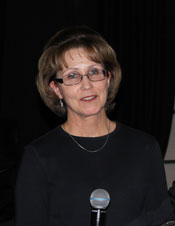 I recently retired from Stanislaus County after 36 years of service. The first 13 years I worked in the Auditor-Controller's Office and the last 23 years was spent in the Planning and Community Development Department. I truly enjoyed all of the time I worked for Stanislaus County and I value all of the friendships I have made and the knowledge I gained.
My most memorable experiences came from the students I met during the 13 years I participated in the County's Employee Mentor Program. I feel very fortunate to have been able to give a little of my time each week and be able to spend time with a student that could benefit from a little bit of extra individual attention. The children and the school districts both appreciate and benefit from the attention. But, I honestly believe that I am the one that benefited the most, what a terrific experience.
Even though I have retired, I have continued to meet with my student each week and I hope to be able to continue to mentor again next school year.
I would like to thank Keith Boggs and Norma Baker for all of their hard work and dedication to the Mentor Program. Being selected as the 2013 Employee Mentor of the year is the greatest recognition anyone could receive. Thank you!
Jeremy Howell honored as Site Coordinator of 2013.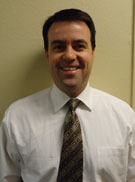 I began my career in public service in 2007. Working for the people of Stanislaus County has provided me the opportunity to return to Modesto, the community where I was born and raised. I am a proud graduate of Stockard Coffee Elementary, Somerset Junior High and Beyer High schools. I moved back with my wife of 20 years after finishing college at the University of Utah and the Syracuse College of Law.
My wife and I are the proud parents of two boys, ages 15 and 6. Both boys keep our hearts full of love and our days very busy. I was very pleased to enroll my oldest son Dylan at Beyer High School to keep the tradition going! Griffen, our youngest, attends the Fremont Open Plan program. I am very pleased to provide for my sons the very happy upbringing I enjoyed in our community.
My participation in the mentor program has truly been a blessing to the lives of myself and my fellow mentors. It has been an unforgettable experience to recruit mentors, watch them reap the rewards of their service and then recruit their fellow work partners! I can always count on my time with students to provide me inspiration and energy to contribute more. I know of few better ways to "recharge the batteries" than to witness these kids catch fire and learn to love the process of education.
The members of our community should be very proud of the many teachers, principals and reading specialists that contribute to the mentoring program. I volunteer at John Muir. Over the years I have gained a deep respect for the Reading Intervention Specialist, various teachers, principals and others who are absolutely dedicated to the overall improvement of each and every one of their students. It is a pleasure to support their most noble of efforts.
To those who are still considering participating in the mentoring program, its continuing progress speaks for itself. Climb aboard and join the fun!