Matt Machado honored as Stanislaus County Mentor of the Year for 2008.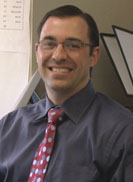 Matthew J. Machado, P.E.
Director of Public Works
Born: May 30, 1971
Hometown: Ripon, CA
Current resident of City of Modesto
BS in Civil Engineering, California State University Fresno
MBA, California State University Stanislaus
In early 2007 I joined the Stanislaus County Public Works team as the Director. In addition to developing what our core mission is, we have also been focused on fiscal responsibility and good communication. Some of our current efforts include roadway maintenance, bridge maintenance and replacement, congestion relief, countywide GIS, transit, development services and survey.
Prior work experience includes 13 years with the City of Ripon. Ripon is where my engineering career began. After being hired full time in 1994 and obtaining required work experience, I became a registered civil engineer. In 2000 I was promoted to the City Engineer position. Working for the City of Ripon was an enjoyable experience. Some noteworthy and unique projects completed include: Jack Tone Interchange, New Roadway Street Standards, Multiple Roundabouts, Wastewater Treatment Facility, Municipal Water Wells, Multiple Elevated Water Storage Facilities, Bicycle/Pedestrian Bridge River Crossing, Animal Shelter, and a Non-Potable Water System.
Wife - Kristen; Children - Claire, Noah and Eva
Hobbies include: Off-Road Motorcycling, Running, Outdoor activities, Coaching my kids in their sport activities.
Norma Baker honored as Site Coordinator of 2008.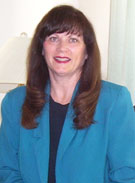 Norma Baker has worked for Stanislaus County CEO/Capital Projects Division for five years as Confidential Assistant IV after having a few long term assignments on the outside. Passionate about mentoring, working with the Modesto 500 Lions Club, family, and helping others especially children. "It's all about the children."